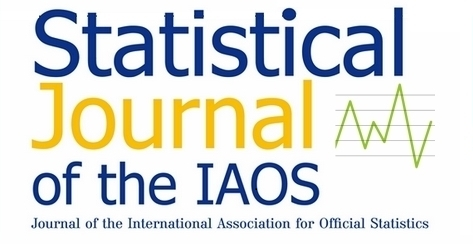 The IAOS is pleased to announce the appointment of a new SJIAOS Editor in Chief – Mr. Pietro Gennari. Mr. Gennari has over 30 years of experience in official statistics at the national and global level.
Currently, Pietro serves as Chief Statistician at the UN Food and Agriculture Organization (FAO). Previously, Pietro worked at the UN Regional Commission for Asia and the Pacific (ESCAP) where he was Director of the Statistics Division and at the Italian National Statistical Office (ISTAT) where he was responsible for managing the Labour Force Survey, and subsequently the Short-term Economic Statistics Department Methodological Unit.
On behalf of all IAOS members, the Executive Committee welcomes Pietro. The formal handover between Pieter Everaers, since 2019 the incumbent Editor in Chief, and Pietro will take place during the ISI World Statistics Congress in Ottawa in July 2023 and he will be fully taking up the new role with the September 2023 issue of the SJIAOS (Vol 39, 2023, no 3).
See more: https://officialstatistics.com.